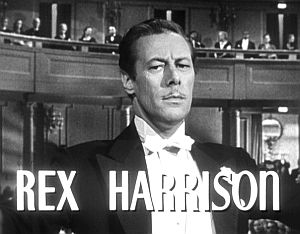 Rex Harrison (1908-1990) was an Academy Award-winning actor who starred as Sir Alfred De Carter in Sturges' film Unfaithfully Yours.
Harrison was featured in many classic films during his long career, including Anna and the King of Siam, The Ghost and Mrs. Muir, and The Agony and the Ecstasy. He won the Academy Award for Best Actor for My Fair Lady (1964).
Ad blocker interference detected!
Wikia is a free-to-use site that makes money from advertising. We have a modified experience for viewers using ad blockers

Wikia is not accessible if you've made further modifications. Remove the custom ad blocker rule(s) and the page will load as expected.